Congregation Shalom
A Reform, welcoming, egalitarian congregation committed to meeting the needs of today's Jewish family.
We are located in North Chelmsford, MA, and draw from 22 communities in the Merrimack Valley.
Our Mission
Congregation Shalom is a Reform Jewish community committed to education, spiritual growth, and Tikkun Olam (healing the world).

We are proud to be an extended family of equals – welcoming, caring and inclusive. Together, we engage in religious observance, enjoy social activities, and pursue life-long learning.
Reimagining Jewish Life
Welcoming community
The doors to Congregation Shalom are open to all who are interested in exploring Jewish life. We believe that a synagogue isn't a building, but rather a caring community where people can connect in meaningful ways throughout all of life's stages. At Congregation Shalom there is no one way to be Jewish or Jewishly connected. We look forward to welcoming you!  
Diversity
At Congregation Shalom we embrace inclusivity and we value each person for the gifts they bring to our community. We welcome everyone who wants to connect to Jewish life regardless of religious background, race, ethnicity, gender, socioeconomic status, age, physical abilities, sexual orientation and gender identity. As a Reform Jewish congregation, we believe that there is a place in our community for everyone, regardless of the expression of their faith. We welcome people with divergent beliefs, perspectives and spiritual practices. Our community is stronger because of our diversity.
Building relationships
Congregation Shalom is a kehillah, a community of people who value friendship and collaboration. Together we strive to nurture relationships, supporting each other in times of need and celebrating moments of joy. We create meaningful educational, spiritual and social opportunities to enrich our lives, our families and our friendships. We also believe in the importance of building relationships with members of the interfaith community, and that through dialogue within our congregation and in the broader community we can inspire and encourage Tikkun–healing.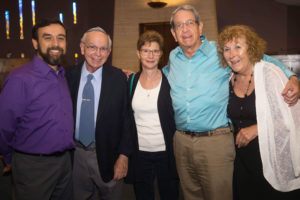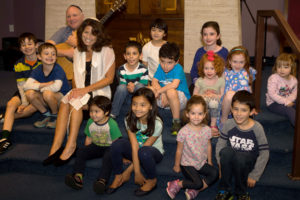 Lifelong Learning
From Pre-school to Adult Ed, we offer Jewish learning opportunities for every age.

Worship
We strive to provide meaningful and spiritual experiences for all members.

Tikkun Olam
Healing the world is infused in every aspect of our temple community.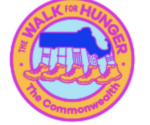 Sunday, May 7th at 8:45am at Boston Common
We hope you can join us in walking 3 miles (3 loops around the common) to raise money for Project Bread. There is no fee to walk. Monetary donations are voluntary but we do hope you will ask friends, neighbors, family to help support this amazing cause.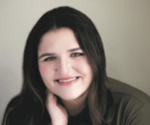 Thursday, May 18th at 7:30pm on Zoom
Dr. Samantha Vinokor-Meinrath, author of #antisemitism: Coming of Age During the Resurgence of Hate, will offer suggestions and answer questions about how to talk to children and teens about antisemitism. Additional resources will be provided. The program is free, and everyone is welcome. Registration required. For more information, please email
info@jewishnh.org
or call 603-627-7679.
Register here.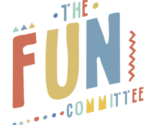 Sunday, June 25, Game starts at 1:05pm
June 25 is Jewish Heritage Day at Polar Park in Worcester. Tickets are $25 for 3rd base reserved seats (and that includes $2 of ballpark credit). We need at least 15 people in order to get seats together. Please contact Rich Laider or Joanna Myers at fun@congregationshalom.org by May 9th to get tickets (or with any questions).
RSVP BY MAY 9TH!
From the Union For Reform Judaism / Reform Movement