Congregation Shalom
A Reform, welcoming, egalitarian congregation committed to meeting the needs of today's Jewish family.
We are located in North Chelmsford, MA, and draw from 22 communities in the Merrimack Valley.
Our Mission
Congregation Shalom is a Reform Jewish community committed to education, spiritual growth, and Tikkun Olam (healing the world).

We are proud to be an extended family of equals – welcoming, caring and inclusive. Together, we engage in religious observance, enjoy social activities, and pursue life-long learning.
Reimagining Jewish Life
Welcoming community
The doors to Congregation Shalom are open to all who are interested in exploring Jewish life. We believe that a synagogue isn't a building, but rather a caring community where people can connect in meaningful ways throughout all of life's stages. At Congregation Shalom there is no one way to be Jewish or Jewishly connected. We look forward to welcoming you!  
Diversity
At Congregation Shalom we embrace inclusivity and we value each person for the gifts they bring to our community. We welcome everyone who wants to connect to Jewish life regardless of religious background, race, ethnicity, gender, socioeconomic status, age, physical abilities, sexual orientation and gender identity. As a Reform Jewish congregation, we believe that there is a place in our community for everyone, regardless of the expression of their faith. We welcome people with divergent beliefs, perspectives and spiritual practices. Our community is stronger because of our diversity.
Building relationships
Congregation Shalom is a kehillah, a community of people who value friendship and collaboration. Together we strive to nurture relationships, supporting each other in times of need and celebrating moments of joy. We create meaningful educational, spiritual and social opportunities to enrich our lives, our families and our friendships. We also believe in the importance of building relationships with members of the interfaith community, and that through dialogue within our congregation and in the broader community we can inspire and encourage Tikkun–healing.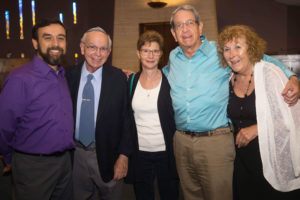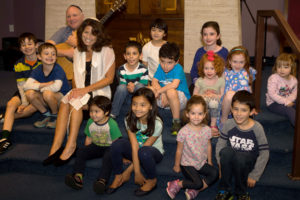 Lifelong Learning
From Pre-school to Adult Ed, we offer Jewish learning opportunities for every age.

Worship
We strive to provide meaningful and spiritual experiences for all members.

Tikkun Olam
Healing the world is infused in every aspect of our temple community.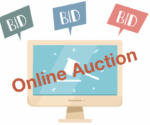 Session 2 runs from November 15 through November 28!
Check out all the new items in Session 2. Bidding starts at about 30-50% of an item's value, guaranteeing great bargains. We have about 100 items so far, with more arriving daily. Items include handcrafted jewelry, theater tickets, sports memorabilia, food and restaurant gift certificates, Judaica, homewares, and more. The four two-week bidding sessions begin on Wednesday, November 1st and run through Saturday, December 23rd at 11:59pm.More
From the Union For Reform Judaism / Reform Movement