Keeping Connected with our Ed Director
January 2021  Keeping Connected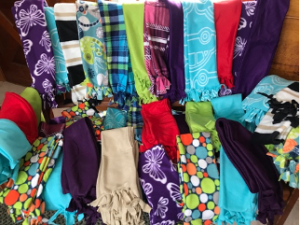 As we begin a new calendar year, I have been taking time to reflect on the first half of the school year.  As we all know, it has been a school year like no other, filled with challenges, changes, uncertainty and the need for lots of flexibility.  I feel great pride for how our students, families, teachers and larger community have met these challenges with great success.  Sometimes we can get so caught up in the difficult aspects of the world we are living in that I think we don't always see the goodness that is also all around us.  I have made a concerted effort during this past month to observe and acknowledge these good things.  There have been so many but I will share a few (18) here with you in no particular order.
Our school community and larger temple community pulled together with great generosity and caring with donations made to cover the cost of a Christmas meal for our friends living in Senior Housing in Chelmsford. I was touched and rendered speechless by the outpouring of support for this meal.
A 7th grader took the initiative to organize the 7th grade class to take a night to light the new BIG Hanukkah menorah.
A temple family was in the drive-thru lane at Dunkin Donuts. The car in front of them paid for their food. The next time they were in the drive – thru, one of our young students reminded her mother of this, and she and her family paid for the car behind them.