Keeping Connected     September 2023
The next time you come to the temple, or even drive-by, you may notice some additions to the landscape of our space. Over the past year, we have had several members and committees who have been dedicated to strengthening the security of our building while at the same time, maintaining the natural and welcoming aesthetic that we know and love. As you may remember from our Special Meeting in December, 2022, Congregation Shalom applied for a grant from the Commonwealth of Massachusetts and we were awarded around $20,000 to help us strengthen our physical barrier around the building.
The grant allowed us to install a border of large boulders along the driveway and in the landscaping near the kitchen, which would slow down or discourage a vehicle from striking the building. An installation of granite blocks protects the entrance and lobby from the same, while also providing a unique space for sitting. The size, shape and location of all items were done with thought and intention to provide safety and security, while also looking beautiful and blending in naturally with our existing space.
A huge thank you to the Security Committee who worked on the grant, Cory Myers who helps manage the grant, the Beautification Committee who approved the look and feel of the natural resources, Mitch Hyatt who helped coordinate the execution of the grant and the day-to-day management of the installation, and to Josh Degan and his team at Earthscape, Inc. who worked tirelessly to provide us with access to the best resources and smoothest site prep and installation. There are so many people who were involved in this project in a variety of meaningful ways, so thank you to everyone. While I wish we didn't have to do this type of installation, I am so thankful that there are so many members who are giving of their time and energy to devote to keeping all of us, and our building, safe.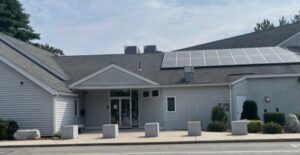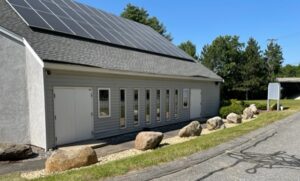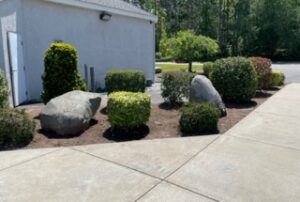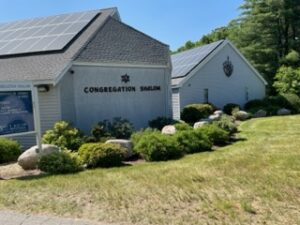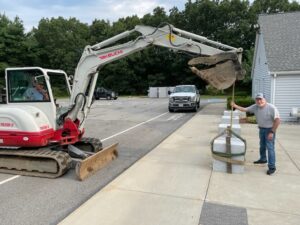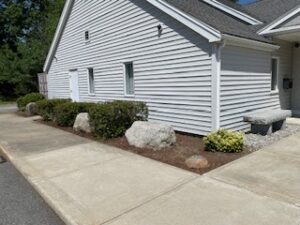 L'Shalom,
Becky